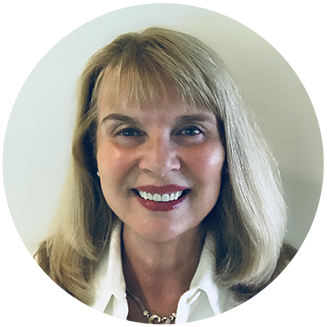 COVID-19 Staffing Challenges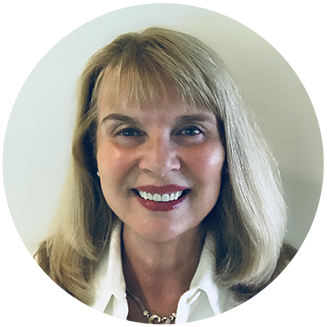 Ms. Pomerantz is the CEO of TPG Staffing LLC and has over 35 years' experience in recruiting top talent for some of the largest companies in the world and start-ups alike. She earned a BS from the University of Pittsburgh and a Master's in Human Resource Management from Rutgers University. She also has senior HR credentials, including both SPHR and SHRM-SCP certifications.
Throughout the course of this pandemic, COVID-19 staffing challenges continue to vary based on business size, industry, or geographic location. Each company has had its own unique set of obstacles to overcome and potential future opportunities to seize as we begin to emerge from this global crisis. For some companies, the challenge is how to downsize in order to remain profitable when faced with shrinking demand; for others, COVID-19 has increased the demand for their products or services, while making traditional recruitment and retention problematic. All companies face the interconnected pandemic-related issues of how much to shift to a work-from-home workforce or how to make their workplace safer for customers and employees alike.
Confronting the need to downsize or trim work hours due to the COVID-19 downturn
A number of businesses faced slower growth and contractions due to COVID-19 protocols and the general economic downturn associated with the pandemic. This forced many to make difficult staffing decisions involving cutting hours, furloughing employees, or shrinking the size of their workforce. When and how to shrink a workforce you have spent years investing in and relying on can be one of the toughest and most delicate decisions that any business owner or leader has to confront. However, delaying this decision or making the wrong cuts or furloughs can have disastrous consequences on your bottom line in both the short and long terms.
Responding to increased demand brings its own COVID-19 challenges
Rather than facing downturns or having to trim staff, other companies have faced steady or even increased demand for their products or services, leading them to have to ensure they retain their staff members and even augment them with new personnel during a very difficult time for traditional recruitment methods. Issues such as staff training have also become more challenging due to the constraints that the pandemic places on assembling staff for training sessions or hands-on, in-person mentoring and training. These retention and recruitment challenges are made more difficult by staff members who have to temporarily leave the workforce in order to care for loved ones who fall ill or children who lack daycare resources or require assistance with in-home schooling.
A Case Study in Increased Demand: IT Workers during the Pandemic
According to an SHRM report, the COVID-19 pandemic has forced many companies to contend with an acute shortage of IT workers while also trying to implement and manage remote work arrangements – an area where skilled IT staffing is critical. This has created a strain on many IT departments and professionals in the short term, but the long-term picture is even more concerning.
As the COVID-19 pandemic wanes in strength due to increased rates of vaccination in the US, many companies will be caught flat-footed on the IT staffing front as the economy grows while many positions remain at least partially dependent on remote work situations. What is essential in this scenario is long-term planning for future IT needs, focusing on increased use of remote work when compared to pre-pandemic levels.
According to Matt Sigelman, CEO of the research firm Burning Glass Technologies, HR executives should focus on planning for their long-term technology requirements. "The most important point for hiring managers is to think about their skill needs strategically," he said. "If a company anticipates it will need more IT talent in the next few years, or specific IT skills, then they should plan for that now, instead of scrambling when the time comes." Data from Burning Glass shows that in 2019 there were 4.2 million unfilled IT jobs. Most of these positions weren't at technology companies but were in sectors such as health care, manufacturing, education, finance, and government. [1]
The data snapshot of global IT staffing issues
6 in 10 employers have some degree of difficulty in identifying skills gaps among tech employees
87% of businesses rely on outside technology service providers at least occasionally
3 in 4 businesses report some degree of excitement for emerging technological opportunities
Company's self-assessment of cybersecurity posture: 24% Completely satisfactory, 45% mostly satisfactory, 31% simply adequate or unsatisfactory
Perceived change in skills gap over the past 2 years: 46% Growing, 21% No change, 29% Shrinking, 4% No response.
[2]
The challenge of adjusting work culture during the COVID-19 pandemic
The necessity to create work-from-home arrangements has also placed a strain on many businesses, forcing them to adapt on the fly to new working relationships and technologies. At the same time, some of these adjustments have led companies to discover new and productive ways of doing business that have their own advantages in terms of flexibility or even productivity. Also, as these new modes of working become adopted, some employees have varying levels of comfort with using new technologies and working in different ways, potentially leading to unique stresses being placed upon specific staff members who may have a harder time adjusting to the "new normal."
Making the workplace safer for employees and customers
For many companies working from home is simply not possible due to the nature of the business itself. For some of these businesses, temporary shutdowns or slowdowns became necessary, while all of these businesses had to find ways to make their workplaces safer for everyone in them. This could involve behavioral practices such as masking, social distancing, and handwashing (among others), as well as infrastructure improvements and adjustments to HVAC systems, the layout of work stations, or the nature of the customer experience, just to name a few. As the COVID-19 pandemic has spiked and fallen in different regions of the United States, many companies have been forced to adjust "on the fly" to changing government regulations and customer behaviors as the pandemic waxed or waned in their region of the country. This has put enumerable stresses on companies, but also on their workers, as they seek to navigate an ever-shifting set of expectations and working conditions.
There aren't any one-size-fits-all solutions but these six techniques will help
As you can see each company's unique situation will determine the number of staffing stresses and strains they will experience as we hopefully play out the "end-game" of the COVID-19 pandemic. However, there are some techniques that should be helpful to businesses across the board as we all try to negotiate the impact of this pandemic and position our companies to thrive in the days to come. The following six techniques are a great place to start when crafting your company's best practices in the face of COVID-19 staffing challenges.
Six Techniques to Address COVID-19 Staffing Challenges
1. Transparency builds trust with your staff
There is a lot of uncertainty surrounding the coronavirus, and employees need to trust that their company is being transparent about the safety of their work environment and that they will be informed if there are any concerns. Sharing your safety protocols with job candidates can also be beneficial for your recruiting efforts.
2. Promote your Employee Assistance Program (EAP)
If you have an EAP program at your business, this is a great time to remind employees about it and remind them how to access it. It is always better if employees access mental health services when they first start feeling stressed or burnt out before these feelings can metastasize into something worse. This is also a great time to set up an EAP program if you don't currently have one (or expand an existing one) to help your employees deal with the unique stresses they are facing during this pandemic.
3. Flexible schedules and remote work options help retain and recruit staff
During this pandemic, many individuals lack childcare resources or have to address the remote learning challenges of their children. If you can accommodate their scheduling needs and/or offer remote options, it will help them feel like you understand their unique needs and help you retain your valuable employees and recruit loyal candidates in the months ahead.
4. Consider bonus pay for employees who pick up extra shifts
If you are experiencing staffing shortages, consider paying your employees bonuses to work additional hours. For employees who may have lost an income earner in their household, this might be an option they would now consider and appreciate, particularly if bonuses are offered.
5. Simplify your application process
Now is not the time to add any additional roadblocks to the hiring process. Instead of having prospects fill out an entire application to be considered for a position, start with a resume to make the process as easy as possible for the applicant. It will increase your applicant pool and let you filter out the best candidates before having them proceed to the application process.
6. Partner with a staffing agency that understands your unique needs
Many companies' workforces are currently in a state of flux, and a trusted staffing agency can be a great resource to make sure you can quickly fill your staffing needs with high-quality, pre-screened candidates who can "hit the ground running." By developing a long-term partnership with a staffing company like TPG Staffing, you can ensure you aren't caught "flat-footed" when the economic landscape changes drastically.
[3]
Staffing agencies can increase your agility in confronting COVID-19 staffing challenges
The current business environment during the COVID-19 pandemic means that hiring managers must be creative and strategic in finding employees to meet their current and future staffing requirements – and staffing agencies can play an important role in helping businesses to do this. Of course, the COVID-19 pandemic has forced staffing agencies to adjust their recruitment practices as well, and we have. At TPG Staffing, for example, we have adjusted many of our recruitment practices to make them as contact-free as possible. This transformation has included making interviews and assessments online with techniques such as video interviews and online skills assessment surveys.
Using a staffing agency to fulfill some or all of your staffing needs gives you a number of advantages that are only heightened during the unique pressures of the COVID-19 pandemic. These include being able to quickly fill the unforeseen gaps caused by pandemic-related layoffs, furloughs, or absences. Using a staffing agency also enables you to quickly seize upon new opportunities as they arise without having to make a long-term commitment to a permanent staff member or team in the face of COVID-19's uncertain trajectory and impact in the future. In short, staffing agencies like TPG Staffing can deliver exactly the sort of staffing agility that the COVID-19 pandemic (and our eventual emergence from it) demands of all businesses.
Timing is everything
Don't miss out on the opportunities that are sure to present themselves in the months and years ahead by having an overly passive approach to recruitment and staffing in the present. Partnering with a staffing agency like TPG Staffing can give you the agility and flexibility to seize new opportunities while not tying you into long-term commitments in an uncertain time. As the pandemic wanes in intensity, hiring will become more and more difficult, particularly for specific sets of high-demand skills. By filling positions early with highly skilled and vetted candidates from a staffing agency now, you will have a leg up on the competition and position your company to be poised to grow in the future.
TPG Staffing has decades of experience in the staffing industry. We are here and ready to help you implement successful COVID-19 staffing strategies to keep your workers safe, while improving your hiring success, filling in your employment gaps, and landing the talented professionals your business needs. We invite you to discuss your workforce needs in an initial consultation by contacting us at 732-246-7100.
Sources:
https://www.shrm.org/resourcesandtools/hr-topics/talent-acquisition/pages/coronavirus-covid19-adds-it-staffing-challenges.aspx
https://connect.comptia.org/content/research/international-trends-workforce-cybersecurity-emerging-tech