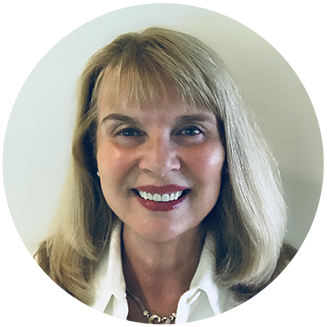 8 Things Not To Do During or After Your Job Interview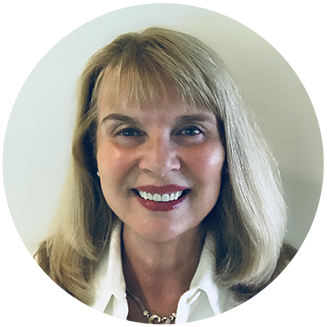 Ms. Pomerantz is the CEO of TPG Staffing LLC and has over 35 years' experience in recruiting top talent for some of the largest companies in the world and start-ups alike. She earned a BS from the University of Pittsburgh and a Master's in Human Resource Management from Rutgers University. She also has senior HR credentials, including both SPHR and SHRM-SCP certifications.
Job interviews can be a stressful experience, and we can all make mistakes when we are under stress. However, there are certain things that you really want to avoid doing during a job interview, as they can often lead to you being passed over when the hiring decision is eventually made. How can you make sure you don't make one of these critical mistakes in your next job interview? Start by reviewing the list below of things to never do when you are interviewing for a new job.
Avoid doing any of the 8 things below when you interview for a job:
1. Showing up late for your job interview
Being late to a job interview says a lot about a job candidate, and it's never good. It implies to the interviewer that you don't value their time and that your desire for the job may not be that strong. Furthermore, if you're late for something as important as a job interview, what does that say about how seriously you will take your other responsibilities on the job itself? A good rule of thumb is to try and arrive about 15 minutes before your scheduled interview time. If an emergency occurs that prevents you from arriving on time, make sure to notify the company in advance, so that your interviewer isn't kept waiting.
2. Having poor hygiene or a sloppy appearance
No employee wants to work next to a smelly or disheveled co-worker, and recruiters and interviewers feel the same way. In fact, a 2020 Recruiter Nation report stated that 46% of recruiters would disqualify a job candidate purely because of bad hygiene.

Make sure you are clean and dressed appropriately for the position for which you are applying. If you are unsure of what is appropriate or not, always err on the side of professional over casual. Having some breath mints right before the interview is always a good idea as well.
3. Fiddling with your phone during a job interview
Messing with your phone during an interview makes you seem distracted and gives a negative impression to the interviewer. Even the moment of hesitation you might display as your phone vibrates in your pocket or bag takes away from your focus on the task at hand. Just turn off your phone before entering the building, and you'll be much better off.
4. Being rude to the support staff
Being rude to the receptionist or other support staff can be a surefire way to make a bad impression at the company at which you are interviewing. You never know who might have input into the decision on whether to hire you or not. Being friendly, professional, and polite to everyone you interact with before, during, and after your interview is more than just good manners; it might make a critical impact on the final result of your interview.
5. Exhibiting poor body language
Poor body language comes in a variety of shapes and sizes. One of the biggest mistakes you can make during an interview, however, is avoiding eye contact with the interviewer. Not looking someone in the eye during any conversation can look like you're hiding something or you can't be trusted – during an interview, it can be disqualifying. Other examples of poor body language that make a negative impression include fidgeting with a pen or other object, crossing your arms over your chest, or slouching in your chair. Pay attention to your body language, and try to avoid sending any non-verbal cues that give the wrong impression about your attitude toward the position, company, or interviewer.
6. Being unprepared or ill-informed about the company
There is no better way to quickly make a bad first impression than coming to an interview without researching anything about the company in advance – and displaying your ignorance to the interviewer. This can make you seem uninterested in the position from the start or, at the very least, the type of employee who "flies by the seat of their pants" rather than diligently preparing for important events. A small amount of time spent researching the company can help to convey that you are genuinely interested in the opportunity for which you are interviewing.
7. Not following up after the job interview
Do not forget to follow up after your job interview with an email, letter, or phone call. You do not want to give the interviewer the impression you do not particularly care that much about the position you just interviewed for.

A short note thanking the interviewer for their time and consideration is essential after you complete the interview. In addition, it gives you another chance to highlight your interest and potentially the skills and experience you have to offer.
8. Too much follow-up after the job interview
While it's important to follow up after a job interview, too much follow-up can come off as pestering or annoying. After you have sent an email or note to the interviewer, give them the time to take the next steps in the process before reaching out again. Sometimes, asking the hiring manager how long the process can take in advance can save you from stressing out unnecessarily over any delays – and stop you from inadvertently pestering the very individuals you don't want to annoy.
How to talk about previous jobs and employers
During a job interview, you will certainly be asked about your previous jobs and perhaps even the reasons you left them. Sometimes, this can lead to the dreaded situation where you have to describe why you left previous positions so as not to be seen as a "job-hopper" who would quickly leave the position for which you are interviewing. When doing this, it is important to never, even inadvertently, "trash-talk" your prior employers. Even if you re being completely truthful in a negative assessment of a previous employer, you're interviewer will naturally worry that someday you might be "trash-talking" their company to someone else. [1]
When discussing jobs that you decided to leave due to a negative experience in the workplace, try to frame the experience as a lesson learned in what you do and don't value in a workplace, instead of reciting a laundry list of negative attributes about the job or the company. For example, if you didn't like the competitive nature of a previous company, saying something like: "I discovered that I thrive best in a really collaborative environment where colleagues want to help each other out and don't engage in politics or gossip" can get your reason for leaving across without coming off as "bad-mouthing" a previous employer. [2]
Don't disqualify yourself from being considered for a simple mistake
Sometimes a simple mistake before, during, or after a job interview can immediately send your application into the rejected pile, regardless of your qualifications or experience. That's why it is so critical to carefully prepare yourself before each and every job interview. In addition to avoiding the 9 mistakes listed earlier, it is always good to have a proactive plan before any interview experience. The following checklist can be very helpful in this regard. It provides a blueprint of positive, concrete steps to take before you embark on the interview itself. By checking off each item on this list before your interview, you will not only be better prepared for the experience but will also enhance your confidence going into the interview process. And, confidence can be critical when you are trying to "sell yourself" to a potential employer.
Your pre-interview checklist of 6 things to always do when preparing for a job interview:
1. Familiarize yourself with the company and the position for which you are applying. This will help you to anticipate and answer questions during the interview and also give the impression that you care enough about the job to have "done your homework" prior to the interview.
2. Arrive at the interview with specific questions about the organization and your potential role in it that you couldn't find answers to in your research.
3. Practice answering some basic interview questions in advance of the interview, so that you can answer them clearly during it. At the same time, don't go so far as creating a "canned" script that can sound insincere when delivered to the interviewer.
4. Proofread and print multiple copies of your resume and cover letter. Make sure you are familiar with everything that is in them and can answer questions about them in more detail.
5. If your interview is in-person, plan your route to the interview – whether that means anticipating traffic if driving or researching transit schedules with an assumption of delays. If your interview is online, test the link provided in advance and make sure that your computer's camera, mic, and audio are working properly.
6. Choose your clothing carefully. Even if you don't need to dress formally for your interview, you should iron whatever clothes you'll wear. Wearing a professional, clean, and wrinkle-free outfit gives others a good first impression of you.
Recovering from an accidental mistake you make during your job interview
Even with all of your advanced preparation, interviewing for a job can still be an anxiety-inducing experience where you may make a mistake or two. If you do, the most important thing is to acknowledge it immediately, apologize, and move on. All of us are human, and mistakes come with the territory. Sometimes, the most important thing is how we address any mistakes we make, rather than attempting to be perfect all the time. Hopefully, armed with the knowledge in this blog, you'll be better prepared to avoid some of the most common pitfalls of the job interview process and find a company that values you for everything that you can bring to the table.[3] Check our current list of available openings.
Sources:
https://corporatefinanceinstitute.com/resources/careers/interviews/7-things-you-should-not-do-in-an-interview/