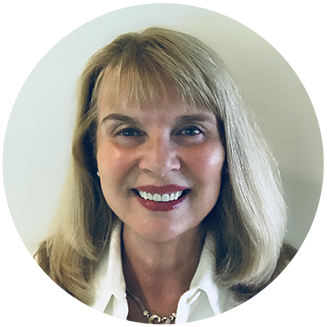 9 Signs of a Tightening Labor Market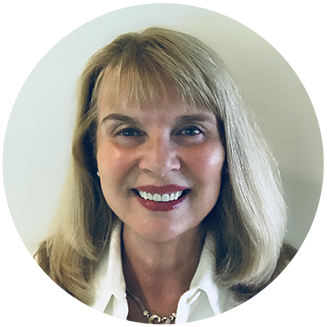 Ms. Pomerantz is the CEO of TPG Staffing LLC and has over 35 years' experience in recruiting top talent for some of the largest companies in the world and start-ups alike. She earned a BS from the University of Pittsburgh and a Master's in Human Resource Management from Rutgers University. She also has senior HR credentials, including both SPHR and SHRM-SCP certifications.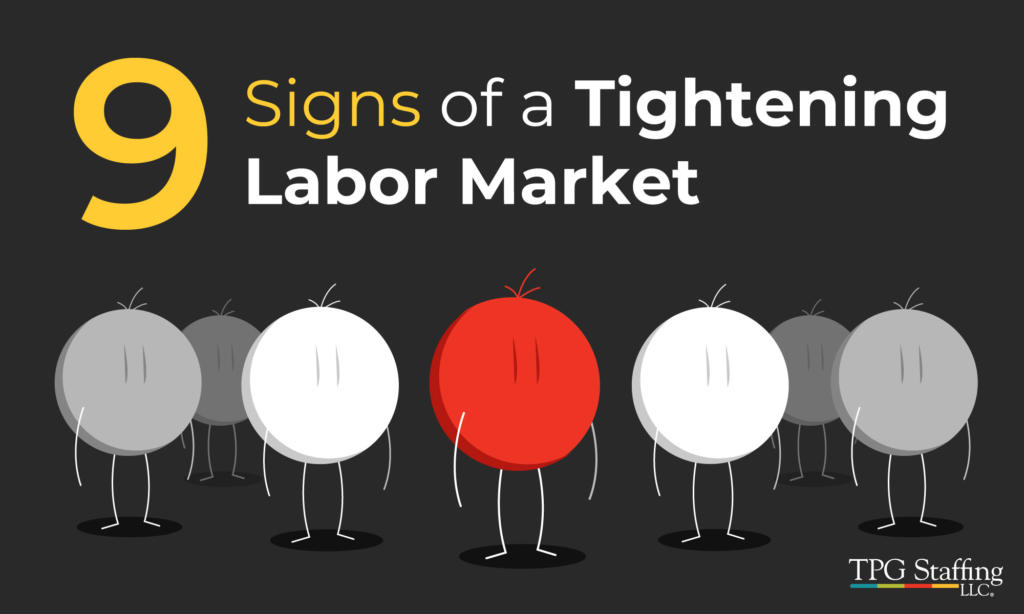 The US labor market goes through cycles: sometimes unemployment is high, and employers can pick and choose from a host of qualified candidates; at other times a tightening labor market makes it much more difficult to recruit highly-skilled candidates for a company's open positions. Unfortunately for most employers, these cycles often run counter to a company's need to recruit new employees as they grow. In times of strong economic growth when companies are most likely to want to expand their operations and hence their workforce, it can often be a challenge to attract and hire individuals with the specific skills that can fuel a company's growth. Below is a list of 9 signs of a tightening labor market that could have an impact on your company's recruitment efforts.
#1 Low Unemployment Rate

As of May 2018, the unemployment rate fell to a seasonally-adjusted 18-year low of 3.8 percent. This is one of the clearest signs of a tightening labor market. Low unemployment means that fewer people are looking for work, making it harder to find new employees from a shrinking pool of applicants. 

#2 High Numbers of Newly Created Jobs

New job creation numbers point to the future and help to determine if a tightening labor market will continue. This May, 223,000 new jobs were created in the US, suggesting that the current tightening is likely to continue.

#3 Rising Wage Growth

According to Reuters, "Economists are optimistic that tightening labor market conditions will boost wage growth in the second half of this year." [1] Wage growth reflects the increased incentives companies must offer to attract new talent and retain their employees.

#4 The Appearance of "Skills Mismatches"

Skills mismatches are often regional situations in which the skills job seekers have in a region do not match up with the skills required for the positions currently available. One such skills mismatch is occurring in the mid-Atlantic region where the Philadelphia Federal Reserve states that firms are reporting difficulties finding skilled workers, especially those with specific machine and tool skills. [1]

#5 Increased Benefits Package Competition

Rising wages aren't the only change in total compensation packages that companies make in response to difficulty hiring new workers; increasingly, companies are competing by enhancing the retirement and health benefits they offer employees. [2]

#6 Higher Applicant Drug Test Failure Rates

Many companies are reporting higher rates of failure on pre-employment drug tests of their job candidates in recent years. This is due to a combination of the current opioid epidemic and decreasing availability of job seekers. Essentially, the current crop of job seekers is more likely to have issues such as drug abuse than were previously the norm. In fact, prior failed drug tests may even be the reason that they are still seeking work instead of being employed at the present. Many companies – such as Clayton, MO-based Belden which saw 10-15% of their applicants fail their initial drug test — have responded to this new reality by actually modifying their drug testing policies to not automatically disqualify applicants who fail a drug test. [3]

#7 Encountering More Applicants with Criminal Records

In the same way that a shrinking applicant pool results in higher rates of drug test failures, it also increases the number of applicants who have some form of a criminal record. Many employers have noted that they are currently seeing many more applicants with criminal records than they have in the past. And, increasingly state and local jurisdictions are beginning to even outlaw the practice of inquiring about an applicant's criminal history prior to employment. Whatever your view on the propriety of looking into candidates' criminal histories, it is clear that the tightening labor market is causing employers to view this issue differently due to the simple metrics of supply and demand in the workforce.

87% of employers see improving retention as a critical priority.
#8 Difficulty Retaining Current Employees

As the competition for job candidates heats up, many companies are noticing that it is becoming more and more difficult to retain their current employees. In a recent study by Future Workplace and Kronos "87% of employers said that improving retention is a critical priority for their organization." And, they are right to be worried. When your competition has a tougher and tougher time recruiting new employees from active, unemployed job seekers, they will come looking to entice your current employees away from you with offers of better compensation and benefits. [4]

#9 Decline in Worker Productivity Growth

Many economists are concerned about a slowdown in the rate of productivity growth in the US. This slowdown has many causes but some of them are certainly connected to the tightening labor market. First, as employers are forced to hire lesser qualified or skilled employees due to a shrinking applicant pool, individual worker productivity is bound to suffer. Second, many employers have gradually increased the hours that employees are expected to work during the week because they cannot find suitable people to bring onboard to meet increased demand for their products or services. This, in turn, makes their current employees overworked, possibly fatigued, and maybe even demoralized, leading to a decrease in per hour productivity.

How to Respond to a Tightening Labor Market

As the labor market tightens it becomes more and more difficult for companies to find the highly-skilled candidates they need to succeed. Although there are many ways one can respond to this situation, partnering with an experienced staffing agency like TPG Staffing can prove to be quite productive. The professionals at TPG Staffing are experts at finding the best talent to fill your open positions, even when the available pool of candidates keeps shrinking. Don't bang your head against the wall trying the same old ways to recruit new employees if they aren't producing results. Call TPG Staffing today at 732-246-7100 to get the candidates you need in spite of the tightening labor market.
Sources: